Hey there, lovelies! Valentine's Day is around the corner, and I thought that it would be a great idea to share with you this free Valentine's Day printable. Especially if you don't have anything planned yet!
These free printable love coupons are a great addition to any gift you are going to give your significant other, or if you simply want a thoughtful Valentine's Day gift.
The thing I love the most about these Valentine's Day coupons, is that you are basically giving five gifts in one.
Every love coupon includes a fun activity for the couple. It's all about spending quality time with your boyfriend or husband. Am I right?
What Do The Free Printable Love Coupons Include?
The coupon book includes five coupons. This is the list of what you will get:
Breakfast in bed coupon – with a menu to pick your choices.
Serenade coupon.
Dinner for two coupon – with a space to choose the restaurant.
Day in bed – with a space for special requirements.
Blank coupon that you can customize.
How Can You Get This Free Valentine's Day Printable?
Super easy! The first step to download this free Valentine's Day gift, is to fill the form below.
Once you do that, you will get an email to confirm your subscription to my email list. After that, you will get another email with the link to download the free printable love coupons.
When you click on that link, a Google Drive page will open with the free love coupons.
Also, once you are part of my email list, you will also have access to other exclusive freebies I have available for all my subscribers.
To find the other freebies, you will need to go to my Resource Library. To access, you will need the password that is in my welcome email (the one you get when you confirm your subscription to my email list.)
These Valentine's Day coupons are part of a bigger coupon book that you can get for only $6.50!
The coupon book includes: fifteen pre-designed love coupons, three love coupons in blank (so you can add your personal touch), three different covers/case, and instruction to assemble the love coupon book.
To check it out, click on the button below.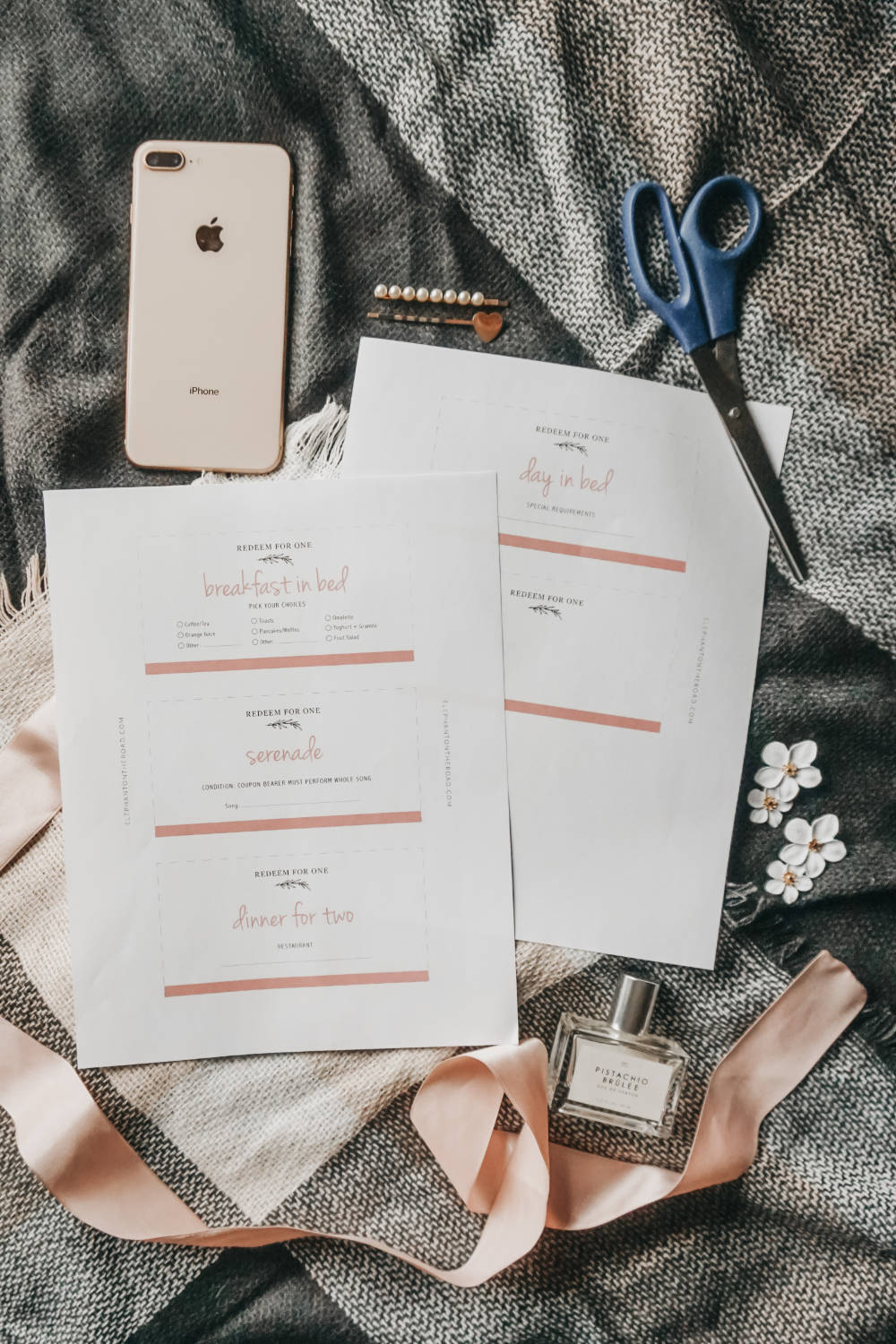 My husband and I have something super fun planned for the day, and I'm so excited for that! It will include food (my favorite food). Can't wait!
Now tell me, do you already have plans for Valentine's Day? What's you favorite kind of date? Let me know in the comments!
Sincerely,