Inspirational long distance relationship quotes are always needed at some point in the relationship.
You need those words that will help you to go through the hard times or when you simply need that reminder of how amazing your relationship is.
Just make sure to keep them close, long distance relationships are like a roller coaster. Many ups and downs, with even some twists in it.
Don't forget how special your relationship is! And that's something I want you to always remember.
It can be difficult and you might think that distance is way too big to end it, but is not!
Many obstacles can come, like money or needing to live in another country (like my case). But everything is possible. You just need to make a good plan!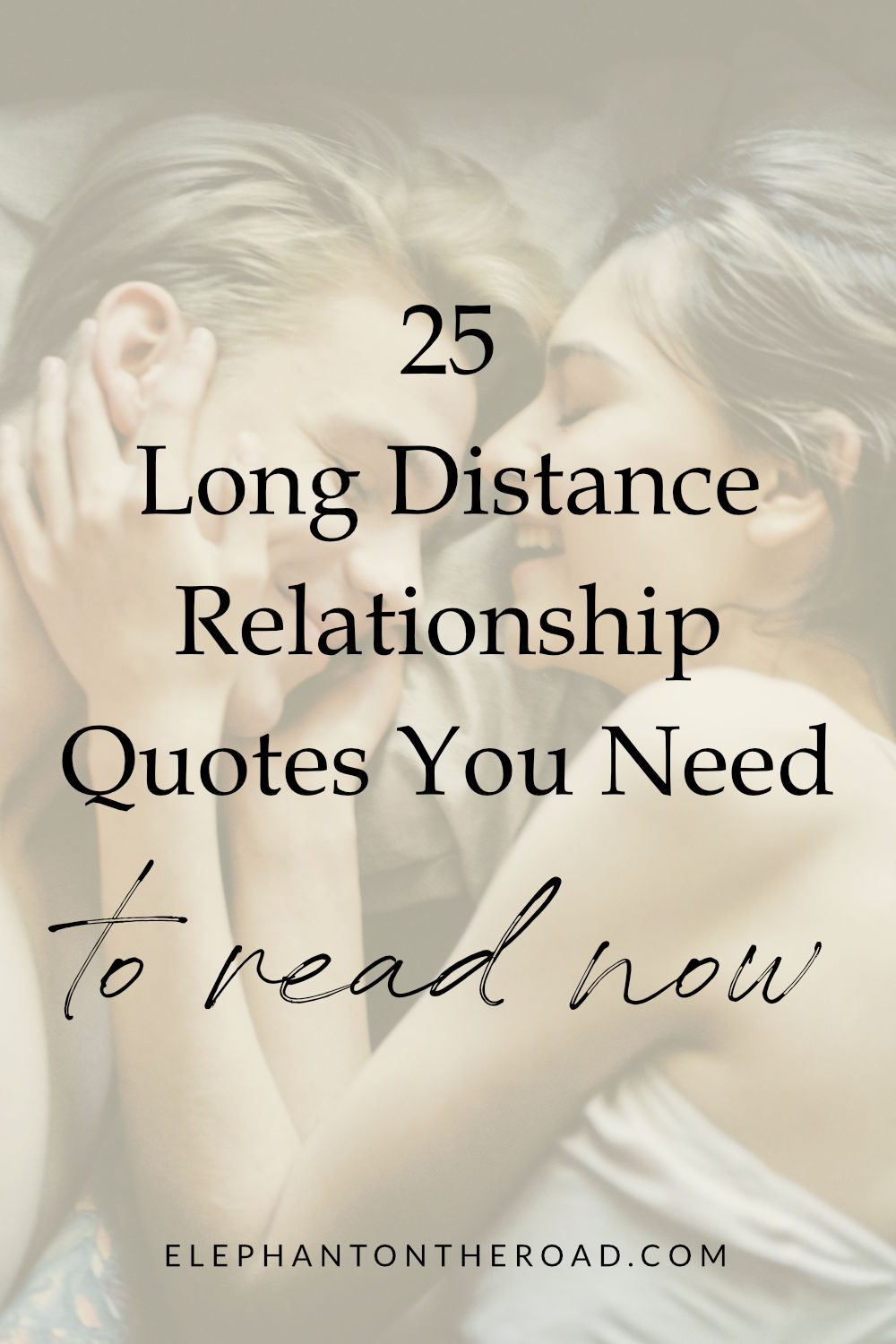 Inspirational Long Distance Relationship Quotes
1. "One day the plane ticket will be one way"
2. "Every day is a countdown to the next time I see you"
3. "Long distance is not for daydreamers, it's for believers like us, we believe"
4. "Only they understood the truth, distance could never separate them for long, a whole bright future awaits"
5. "We are the perfect couple, we're just not in the perfect situation"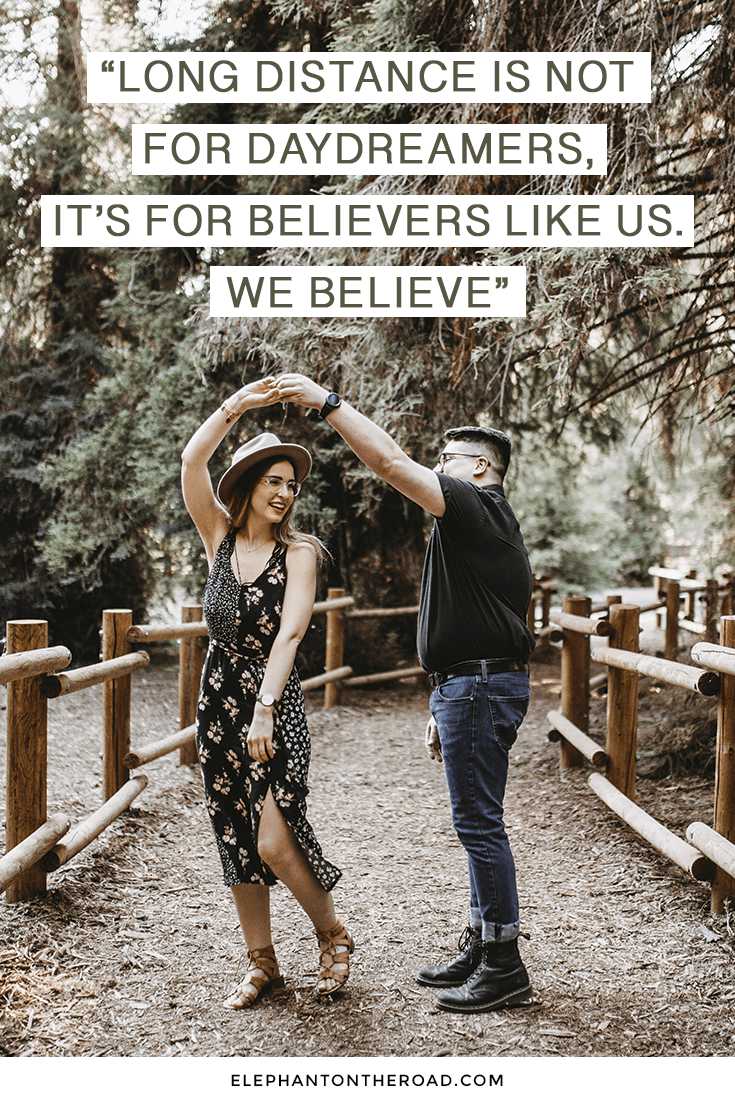 6. "Distance gives us a reason to love harder."
7. If anyone asks me "what is hell?" I would answer "Distance between two people who love each other."
8. "While I sleep, I dream of you, and when I wake, I long to hold you in my arms. If anything, our time apart has only made me more certain that I want to spend my nights by your side, and my days with your heart." ―Nicholas Sparks, Nights in Rodanthe
9. "I hate waiting. But if waiting means being able to be with you, I'll wait for as long as forever to be with you."
10. "It's true. We don't have it as easy as ordinary couples. But this is no ordinary love."
11. "I might not be there with you. But I'm always there for you."
12. "I exist in two places, here and where you are." —Margaret Atwood
13. "Loving someone you don't see every day is not a bad thing. It's just a proof that love is not in sight but in the heart."
14. "When two hearts are meant for each other no distance is so far, no time is so long, and no other love can break them apart"
15. "You know you've found true love when you catch yourself falling in love with the same person over and over again despite them being miles away from you."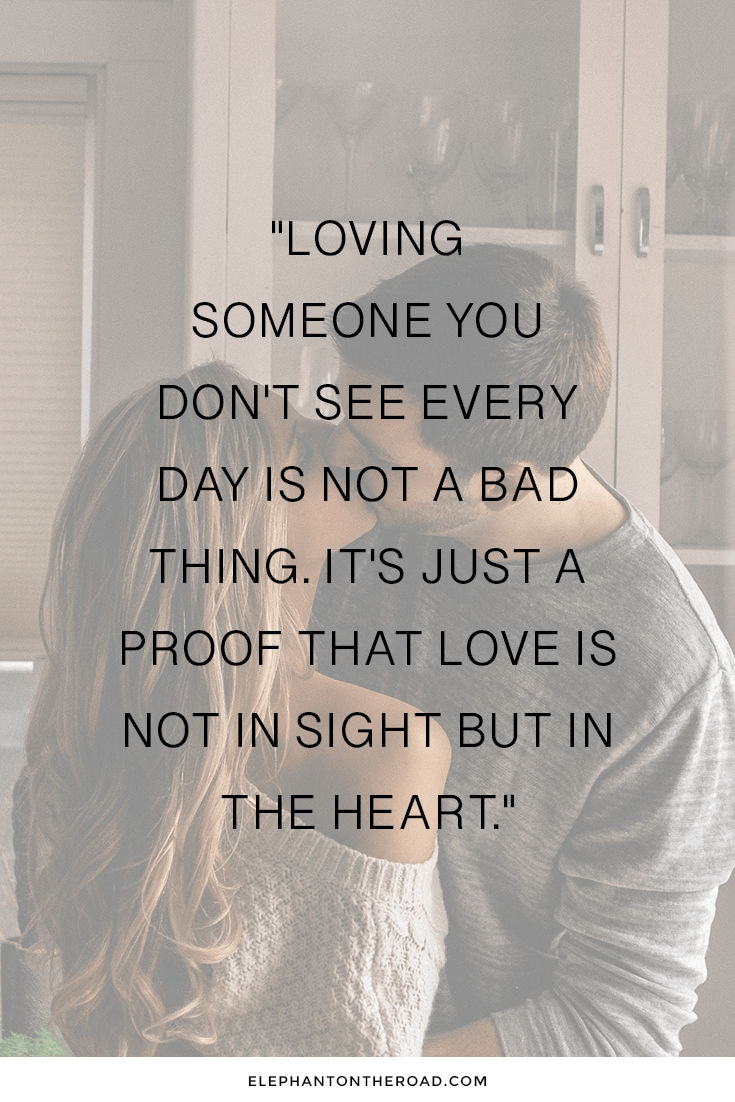 16. "Love will travel as far as you let it. It has no limits." — Dee King
17. "If you can love, trust, respect, and support each other from a distance then you'll be unstoppable once you're physically together."
18. "How lucky am I to have something that makes saying goodbye so hard?" — A.A. Milne, Winnie the Pooh
19. "Distance teaches us to appreciate the day we are able to spend together and it also teaches us the definition of patience. It is a reminder that every moment together is special, and every second together should be cherished."
20. "Your relationship doesn't need to make sense to anyone, except you and your partner. It's a relationship. Not a community project."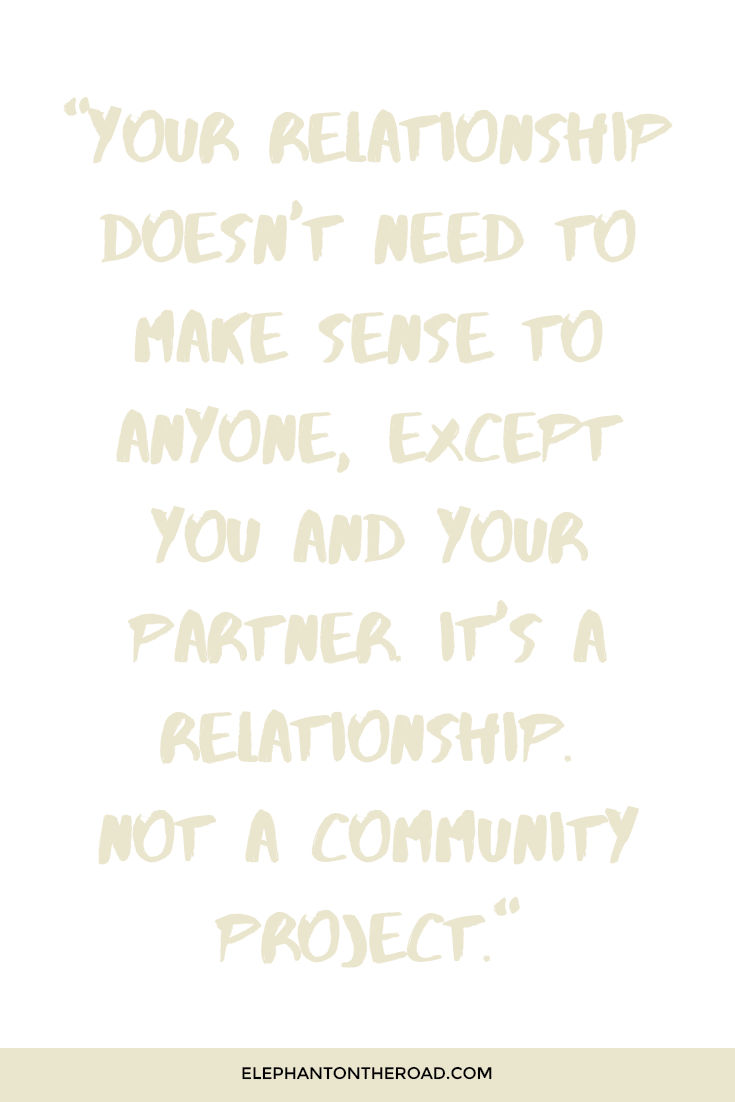 21. "I will wait for you because honestly, I don't want anyone else."
22. "Forget all the reasons why it won't work, and believe the one reason why it will
23. "The longer you have to wait for something, the more you will appreciate it when it finally arrives. the harder you have to fight for something, the more priceless it will become once you achieve it. And the more pain you have to endure on your journey, the sweeter your arrival at your destination. All good things are worth waiting for and worth fighting for."
24. "No matter how painful distance can be, not having you in my life would be worse."
25. "I don't cry because we've been separated by distance, and for a matter of years. Why? Because for as long as we share the same sky and breathe the same air, we're still together." ― Donna Lynn Hope
Do you like love quotes? Because I love them! I'm a romantic girl and they always inspire me. So I thought this was the perfect time to find the best inspirational long distance relationship quotes. I hope you enjoyed them!
For more long distance relationship content, click here.
Sincerely,